January 2017 Release Notes
App Marketplace Release
We've got a secret to tell. The Connect Marketplace is getting a full refresh including a new home inside Zuora.com. Over the next month you will notice substantial changes to our user interface and navigation. These changes are focused on user feedback and experience so let us know what you think.
Partner Management
To coincide with the launch of our new website, the Zuora Connect team is launching a new partnership program for companies that want to develop for our platform. We are allowing our partners to choose their background color on their Marketplace chiclet, as well as determining some information that will be displayed on the app such as your industry, location and more. If you are interested in developing for, or alongside, us then please reach out to
isv@zuora.com
for more information.
Organization Level Permissioning
Until now, the app provisioning process has been tied to individual users within an organization and now we say 'no more!'. As of our latest release, Connect apps can now be provisioned to an entire organization so all authorized users can see and manage apps.

Custom Code Hosting
We are now giving customers the ability to upload their custom code to the Zuora platform. This code benefits from our platform infrastructure including task scheduling, credentials, user interfaces and monitoring. For more information about hosting, please reach out to your Account Executive.
UI Improvements - Sidebar
We continue to improve the usability of Connect based on your feedback. This month the sidebar has been updated with a new look and feel. Users now have the ability to collapse and expand as well as pin and unpin the navigation sidebar.
If you have any other feedback about Connect or the user experience, please visit our Help page and fill out our form or email us at support@zuora.com.

Zuora Connect SDK

The latest version of the Zuora Connect SDK provides many code snippets and style features to bootstrap and speed up the time it takes to develop an app. The SDK is configured to use the latest version of both provided libraries and has all settings preconfigured. This means that development can begin as soon as you download it!
New and improved documentation has been released for our SDK. Documentation can be found at https://connect.zuora.com/innovate.
The following new features have been added to the Zuora Connect SDK
Added multi-entity support

Added scripts to automatically generate datatables with all Zuora styles included

Added scripts to add Zuora styling when using default Rails scaffolding features
If you are interested in more information about developing apps on the platform please contact us at connect@zuora.com or fill out the survey at https://connect.zuora.com/innovate.

Insights Connector - Marketo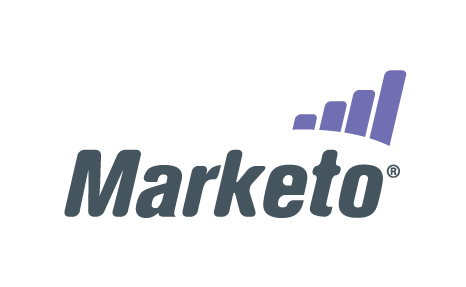 The Insights connector for Marketo is now available. This new Insights connector will sync segment and account data from Insights to Marketo for use in your Marketo campaign. This allows users to target campaigns based on Insights' powerful analytics capabilities.

Zuora to Apple App Store Sync
The Zuora to Apple App Store sync aligns your subscription data in Apple with your subscription data in Zuora. Whenever transactions and updates to the subscription occur in the app store, the associated Zuora tenant will now sync seamlessly with this connector. The application will also work with in-app purchases.

Zuora to Amazon App Store Sync
The Zuora Amazon App Store sync aligns your subscription data in Amazon with your subscription data in Zuora. Whenever transactions and updates to the subscription occur in the app store, the associated Zuora tenant will now sync seamlessly with this connector. The application will also work with in-app purchases.

OCR Reference Generator
Some countries require a specific payment reference number which should be included on the Invoice. This payment reference number typically is generated based on a mathematical formula set by the individual country. Our new app, has the capacity to generate that number based on country specific logic and assign that number to the Invoice. The app launches with the ability to generate the OCR number for the following countries.
Denmark

Sweden

Finland

Norway
Don't see your country listed here? No problem. Adding a new format is easy and can be added for you as part of your subscription to the app. Contact your Zuora Sales Executive for more information.
Sabrix Tax Connector
Zuora's Tax Engine now supports Sabrix Tax Version G. Zuora's Sabrix Tax Connector offers the quick, pre-built integration you need. With an easy to launch and configure app, we couldn't have made it easier to integrate your existing Sabrix tax service with our world class billing solution.

Developer Tools - Billing Preview

We have made multiple enhancements to the Billing Preview functionality in the Developer Tools app. These enhancements improve the performance and stability of Billing Preview and include the following:
Performance Boost - We have optimized the app infrastructure to ensure Billing Preview runs as quickly as possible.

Enhanced Error Messaging - We improved error messaging and error handling to ensure an optimized user experience

Documentation - We created better documentation for new users
Real-time tax - Vertex
Do you need to create invoices in real-time or preview taxes on your quotes? We have developed a new version of the Vertex Tax Connector to support this requirement. This new app uses Zuora plugin technology to interact with Zuora in real time, a new innovation from Connect, to provide support for both the creation of invoices with taxes generated by Vertex during a subscribe and amendment call and the estimation of charges for quoting during the subscribe and amendment preview.
Promo Codes
Zuora continues to revolutionize the management of coupon codes within your subscription business. In this latest release, we have added two new features to give your company a strategic edge.
Single Use Promotion Codes - If you want to give out a single-use, unique code for each customer then this feature is perfect for you. You can define the format of a code, load in your variables like account

number or user name and have the system generate a list of unique codes. The app will then manage the redemption of those codes and ensure that each code is only used once.

Universal Codes - Want to offer a promotion for all customers regardless of what products they own? We have added a new setting that allows a promotion code to be applied to all rate plans in a product catalog.
Invoice Numbering
We've added two new features to our Invoice Numbering app including the option to suppress numbering $0 invoices and the ability to skip posting when numbering. The investment in this app continues this month with performance upgrades, UI updates, and email notifications already in work. Check back next month for more details.